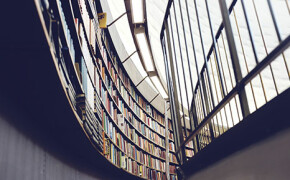 This model is a simple and yet very practical way to teach a small group Bible study. This lesson explains the Three-Thirds model which can be used with any Bible Study plan.
Three-Thirds (3/3)
Our goal is to produce mature disciples who in turn also produce mature disciples. This is accomplished when believers train others in what they have learned. They share their lives with other believers intentionally.
However often times in our small groups or churches believers seek to gain knowledge about God but their is no plan or expectation to pass on what they have learned to others. This model helps believers to learn about God and sets into motion a process to help them disciple others.
The three-thirds model breaks up the bible study time into three equal segments. These segments can be any length as long as equal time is given to each part.
The First Third (1/3)
Prayer/Worship/Vision Cast Accountability
This may seem like a lot to accomplish and it will take discipline on the part of the leader and group not to let this time "get away" from you.
Prayer- Time should be spent praying for the needs of the group as well as praising God for his attributes and confession of sin (as is appropriate to the group setting).
Worship-Time must be set aside for the group to worship God together, this could be in song,testimony reading of a Psalm or sharing answered prayer requests.
Vision Cast- This is an important time to remind the group of Matthew 28. Why are we in this group? What is our purpose? This part may seem repetitive during your time together but being reminded of the truths of scripture is right and necessary.
Accountability- This can be the hardest thing to do well and is a part that is often lacking in Bible studies and Churches. Our goal is to encourage one another to be doers of the word and not just hearers (James 1:22). As the weeks go on you will be asking believers to be obedient to Christ's commands, such as sharing their faith, turning from sin, spending time in the Word daily, praying, making disciples, being faithful to a local Church, the list goes on.
We want to help people grow into obedient disciples of Christ not fearful legalists. It can be a hard line to walk. However being afraid to ask someone about their walk with Christ is not any more loving that shaming someone for not reading their bible enough. As Christ's body we should be building one another up and that just doesn't happen without accountability.
The Second Third (2/3)
New Lesson
This is where we want to study the Bible together. Hopefully this is done is a systematic way. We want to come to the scripture to find out what God is saying, laying down our presuppositions and worldview as best we can. We want to find out what the living God has to say about who He is, who man is (outside of Christ and in Christ) and what we should do with that knowledge.
As the weeks go on Meridian will seek to add new Bible study lessons to help guide you through the process of making disciples. Please feel free to use them or not. They are designed to be a starting point not a complete list. Our goal is that your small group or church would be in the Word of God regularly and systematically. That you would be producing disciples who can produce disciples.
The Third Third (3/3)
Application/ Practice
This is the part that is most often left out. Usually our small groups have gone long in prayer spent a lot of time in discussion and then rush to finish on time (or a little late). But this section is key to producing mature disciples who train others.
Application- It is here that we want the believers in our group to respond to what the Word of God is teaching them. Making a specific plan to obey God's word the next week is where we come back to in the accountability section (1/3).
Was the lesson on evangelism? Encourage those in the group to think about someone they know who needs to hear the gospel. Was it on the word? Make sure each person has a plan/method for daily Bible study. Was it about a specific sin issue? As the group matures together it is wise and healthy for them to admit the areas that they struggles in (anger, pride, laziness, unkindness, lust, greed) and to help each other to forsake these things and submit themselves to the Lordship of Christ.
Practice-This is almost never done in small groups but is very important to reproducing disciples makers. We often teach a lesson and assume people get it and then are surprised when change doesn't happen. People need to practice new things to master them and Bible Study is no different. Did we teach on Evangelism? Have them practice in the group sharing their testimony, explaining a tract, or any other witnessing method you might use. Was the lesson on Baptism? Have them practice teaching the lesson to one another.
If we really expect them to go out and make disciples they will need to teach the disciples what they have just learned. They most likely wont do this unless they feel confident and they will gain confidence from practice.