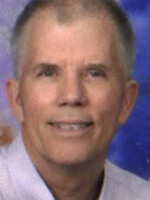 Johnny Norwood
Faculty
E-Mail:

Johnny and his wife, Diana, have trained hundreds of Asians to use storying to share the Gospel, especially in antagonistic settings. After 35 years with the IMB in several Asian countries – 25 years as pioneer church planters and 10 years as leadership trainers – they have retired in Longview, Texas.
The calling and passion for Kingdom work is still alive as they seek opportunities to serve the Lord locally and abroad. Johnny and Ralph Speas, president of Meridian University, have partnered since June 2008 to conduct Storying Seminars.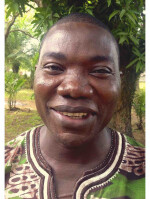 Titus Davis
Adjunct Faculty
E-Mail:

Titus serves as current President of the Evangelical Free Church of West Africa. His greatest love is church planting and hee is an effective leader in church planting. He was Church Planter Director for Liberia but now is facilitating the expansion of the Evangelical Free Church to Cote d'Voir, Guinea, Sierra Leone, Gambia, Senegal, and most recently, Burkina Faso.
He graduated from the Liberian Baptist Seminary when it was conservative, and he is now working toward developing training streams in the darkest of places throughout the continent.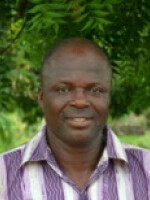 Moses Sansa Konjon
Adjunct Faculty
E-Mail:

Moses Sansa Konjon is the pastor of Zion Community Church in Sunyani, Ghana and the executive director of Frontier Missions Network which has targeted the Cocoa Plantations in Ghana and the remote regions to the impoverished, illiterate, and forsaken peoples in the villages of North Ghana who are also the target of Islam.
Moses is a prayer warrior, waking up in the middle of every night to pray for an hour or more. He weeps for his people. His church conducts all night vigils of prayer, I think he told me twice a month on Fridays. Moses has worked hard for years, sometimes walking up to 50 miles to share the Gospel but when he was introduced to orality, it changed the course of his ministry. He has completed his training course with Meridian University and has begun training others in the same manner that he was trained.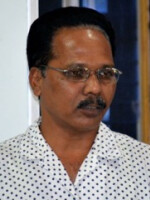 Debananda "Tuna" Mallik
Adjunct Faculty
E-Mail:

Tuna worked 12 years at Asian Rural Life Development Foundation in Odisha, India as a Bible trainer, and accountant. Since 2009 he has been working as Chairman-cum-Director of Caring and Loving Vision for India's Nurture Ministry,(Trust) in the Rayagada & Kondhamal Districts of Odisha State. Training Pastors/Evangelist/Believers on storying as well as working among the Dongoria Kondha, as team leader.
Our focus is to work in remote regions among the poor, illiterate, and forsaken peoples to plant His church. Tuna is married to Annu Mallik and has been blessed with 2 sons. Currently he assists Meridian as an Adjunct Faculty Member.